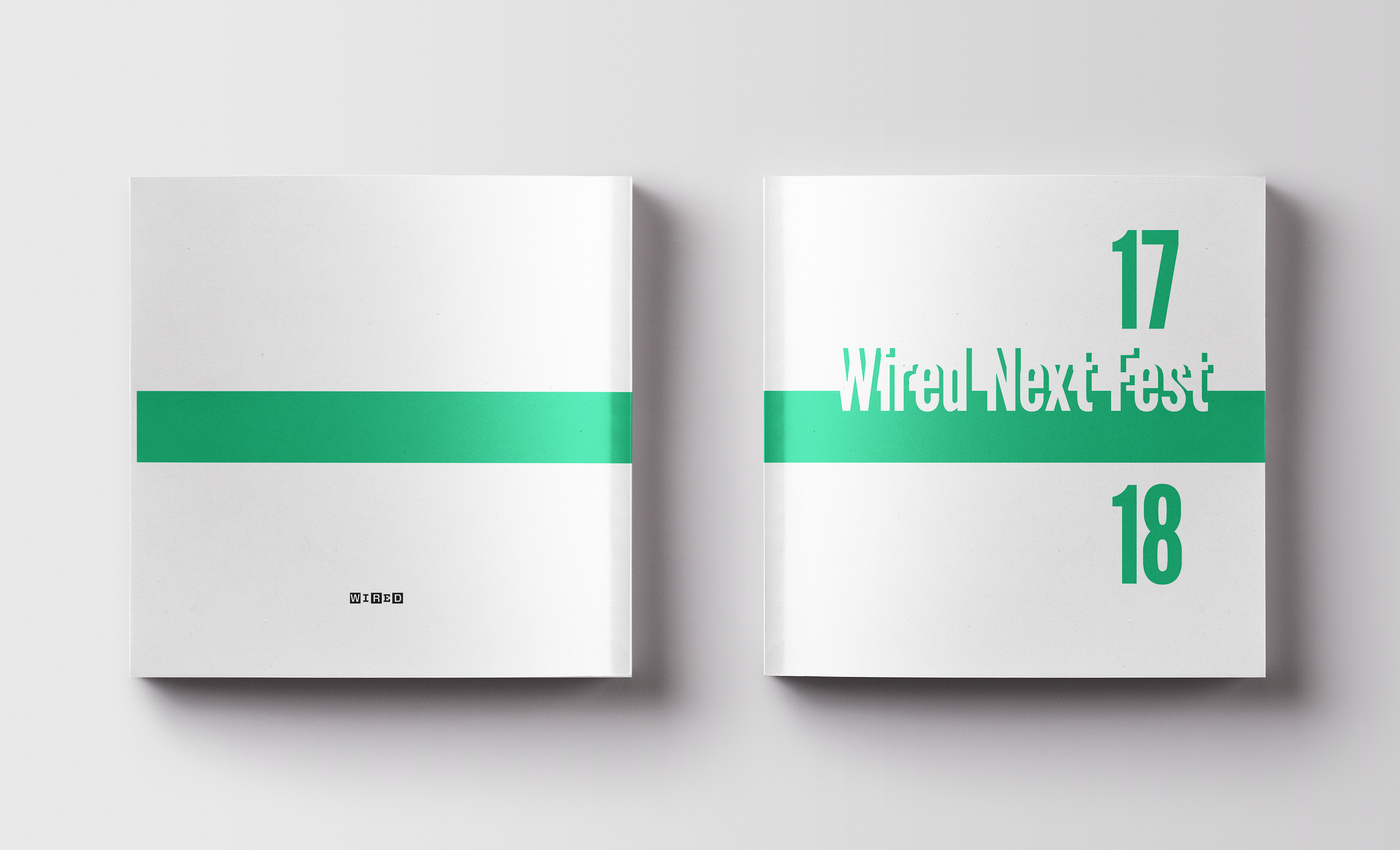 The festival organized
 by Wired Italia. Two long weekends in which to experience innovation in the economy, in science,

in politics, in entertainment, in culture. Milan and Florence are transformed for a weekend in the amusement park of science and technology. Over 150 speakers, artistic performances, 3D printing laboratories, flying drones, video games, films, documentaries, coding marathons and workshops for all ages. 
In the project, we collected the highlights of fest 2017, like speakers, workshops and gears. Meanwhile, picture new trends for this year. Designed the publication as a supplement magazine in Wired for reader who want to share their experiences with friends and keep the information easily.
League Gothic - Headlines, Subheads & Quotes
Lora - Body copy 7pt 12pt leading
Publication Size : 200*200 mm, 44pages