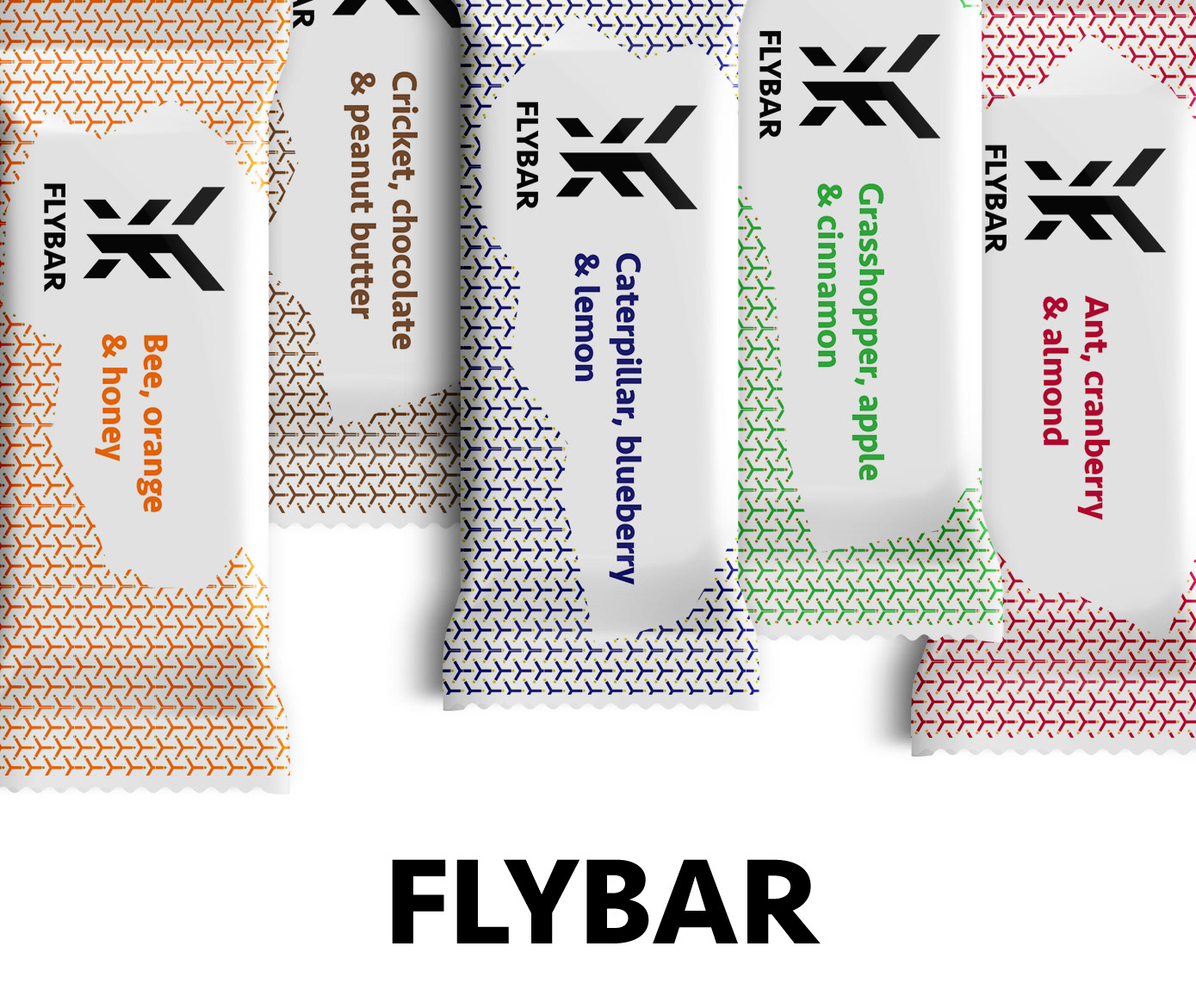 To promote the consumption of incests as food, and as a long term strategy to replace meat in todays food. We were free to approach the project in any way we find fitting. The point was to promote the benefits of eating insects and to say that it's better and also tasty; so not telling people: "eating meat is bad for you".
My approach to the project was to target people on the fitness market; these are people who are very concern about their intake, when it comes nutrition. Targeting this group made me choose to create an energy bar! 
With this in mind, I decided to create a strong brand that both shows a dynamic and stabile brand. Combining these two factors is what the brand is about.